11-year-old Erin is cycling 1200 miles from Land's End to John O'Groats in aid of Young Minds!
Throughout August one of our consultants, Chris and his 11 -year-old daughter Erin (yes…only 11) will be cycling (every day) around 1200 miles all the way from Land's End, Cornwall to John O'Groats, Scotland.
Despite Chris taking part and supporting his daughter on this gruelling journey, young Erin has been much of the inspiration having wanted to 'do something very difficult' on her bike this year, something which she loves doing as a hobby whenever she can!
Erin and her dad began their journey last Friday (4th August) and, now approaching Gloucester, the pair have completed around 250 miles in only 6 days. Impressed with their courage and will (especially Erin's!), Sleaford Quality Foods will be sponsoring the duo to the tune of £250!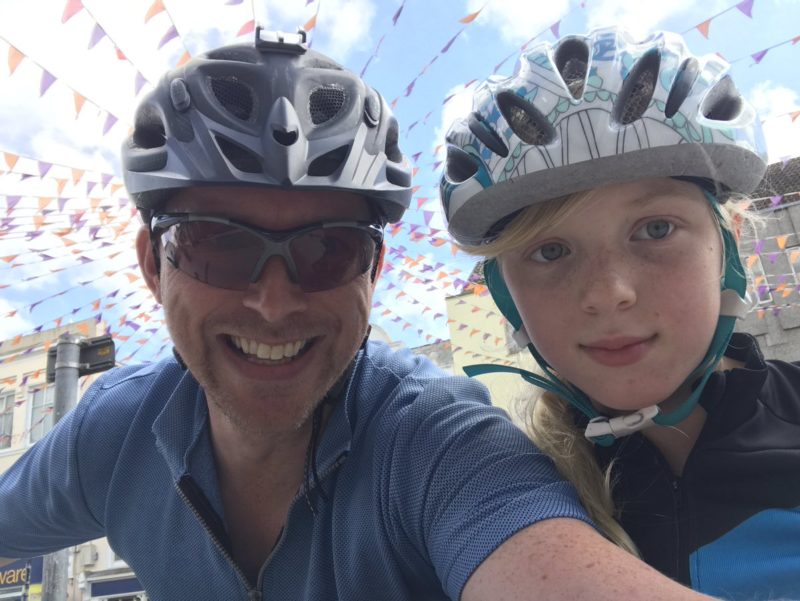 Having had someone in her family affected my mental health Erin decided to donate all sponsorship takings to Young Minds, a great UK charity that works to improve the emotional wellbeing and mental health of children and adolescents
We'll be posting regular updates to let you know how they're getting on over the next few weeks, so keep your eye out!
However, to track Erin and Chris yourselves as they battle on click here…or if you wish to sponsor them you can do so through this Virgin Money Giving link!
Don't forget, for more regular updates, follow us on Facebook, Twitter or LinkedIn.