School's are still out, temperatures are still high, and the sun is shining – it means one thing… Christmas is just around the corner!
Our Innovation elves have already been at work bringing the best of modern Christmas and winter party food to life – let's have a sneak peak!
Traditional Christmas with a modern twist!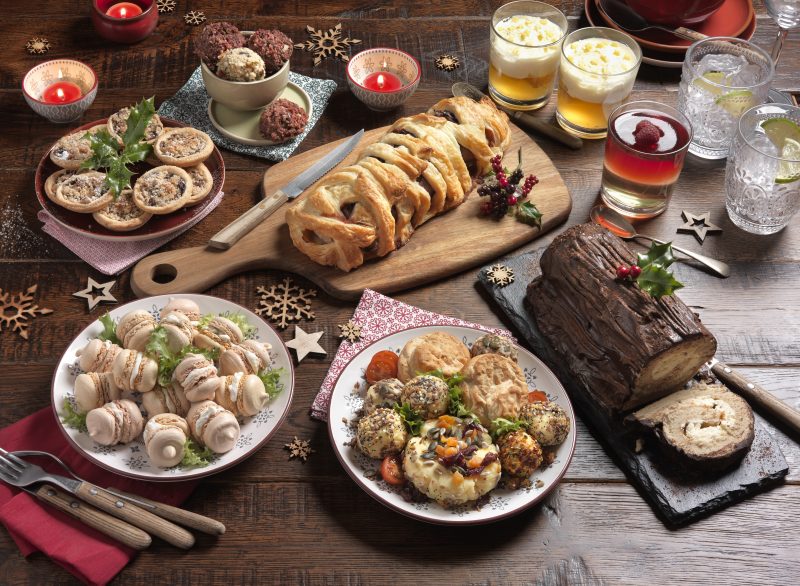 Christmas wouldn't be Christmas without the traditional spread of scrumptious comfort food, and Sleaford's product development team has not disappointed! Our range shown above includes:
Turkey & Sausage pastry plait with caramelised Red Onions
Beetroot & Date stuffing balls
Apricot & Apple Stuffing Balls
Cheese Balls rolled in a variety of seed blends
Beetroot Macaroons finished with a goats cheese and horseradish mousse
Turmeric Macaroons finished with a cheese and chive mousse
Christmas Gingerbread and Chocolate log
Mini Xmas Lime and Strawberry Jelly
Clementine Jelly Trifle
Cranberry & Orange Mince Pies with a crumble topping
Vegetarian and Vegan Party Spread – love your veg!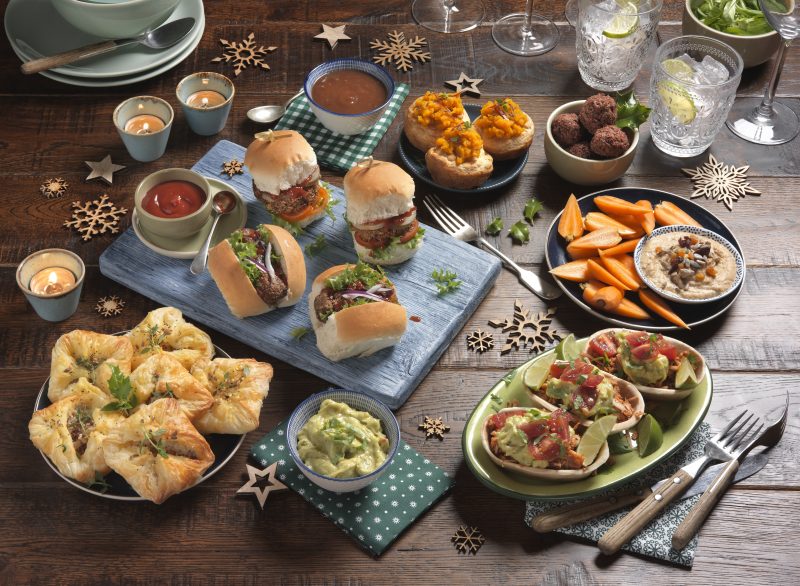 Who said that vegans and vegetarians had to take a back seat this winter season? With 92% of plant based meals being eaten by non vegans (Kantar, 2019), now is the time to indulge in fantastic flavour while trying out new plant based recipes! Our vegan/vegetarian range includes:
Christmas Vegan sausages with gluten free and vegan friendly onion gravy dip
Rosemary & Cauliflower pastry rolls topped with poppy & linseeds
Gluten Free and Vegan Yorkshire puddings garnished with Carrot & Caraway puree
Cranberry & Orange Vegan Christmas Burgers
Beetroot & Date meatfree-balls
Mini jackfruit tacos with a tomato salsa and guacamole dip
Spiced Christmas hummus with chantenay carrots to dip
Give us a call to discuss your Christmas requirements today! You can contact us:
By calling 01529 305000.
Emailing us at enquiries@sleafordqf.com.
Talking to us on our Live Chat function at sleafordqf.com
We would love to hear from you!