As the autumn starts this month, thoughts are starting to turn towards warming meals and fun filled indoor parties – Halloween and Bonfire Night are on the horizon already! We've been developing up some autumnal treats (no tricks!) for those cosy party nights in, come have a look!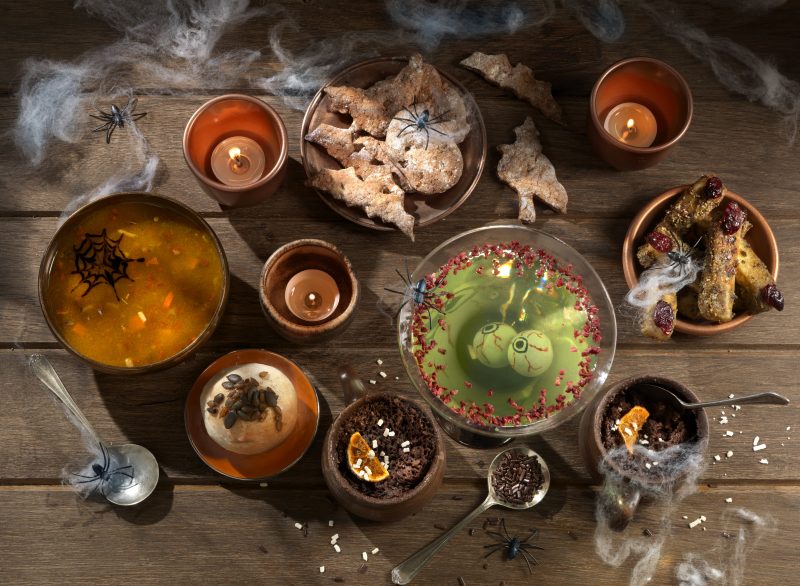 Our Halloween spread is dripping with flavour, whilst being easy to recreate in the kitchen no matter how large your soiree is!
Our range include:
Lurid Lime jelly (with optional googly eyeballs!)
Hearty pumpkin soup
Smokey jalapeno halloumi 'Frankenstein fingers'
Moreish orange chocolate cake in a mug (can be made in the microwave in 1 minute!)
Delectable orange and turmeric gingerbread bats.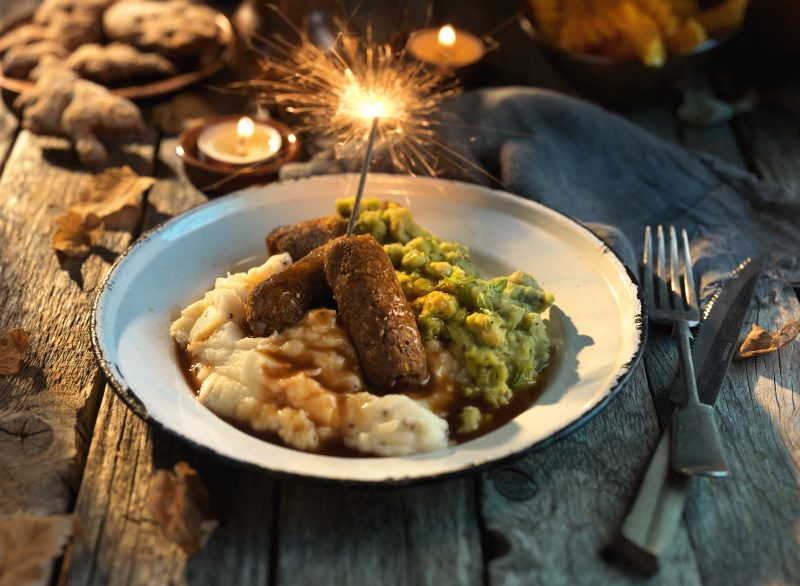 Our Bonfire Night Bangers are also a fantastic start to November 5th festivities. Especially as this meal is completely vegetarian! Our bonfire dinner includes Firecracker seasoned vegetarian sausages, Our Earth gluten free onion gravy, and instant mustard mash mix. Vegetarian, tasty and easy to make – more time for fireworks!
Give us a call to discuss your Halloween, Bonfire Night, and other autumnal requirements today! You can contact us:
By calling 01529 305000.
Emailing us at enquiries@sleafordqf.com.
Talking to us on our Live Chat function at sleafordqf.com
We would love to hear from you!