Wading through this month's headlines? We've scoured the industry for the latest headlines, launches and stories of interest – so you don't have to!
Headlines
School Dinners Shake Up: Linda McCartney Foods commissioned a poll that found that 44% of school pupils (8-16 years old) have tried to cut meat from their diets. 10% of those polled are already vegetarian, and 70% want more vegan and vegetarian options available on school menus.
Packaging @ Morrisons: Morrisons have announced that it is launching plastic free fruit and vegetable sections in its stores. The supermarket chain will now offer customers up to 127 varieties of fruit and veg plastic-free or in recyclable paper bags.
Packaging @ Waitrose: Waitrose have begun a well-publicised trial in their Oxford store – selling their products with as little packaging as possible! Customers now need to use their own containers for their weekly shop – from pasta, rice, cereals, wine and even detergent. There is even a frozen 'pick and mix' counter for frozen fruit! Over packaging is not the only social ill this trail is targeting. Being able to weigh out as much as needed means that food waste is being tackled too.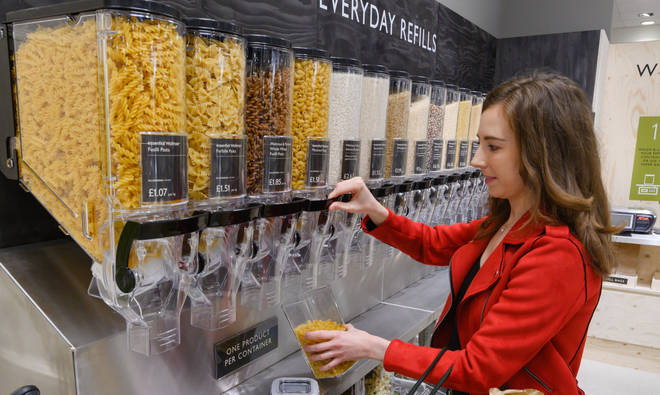 Ready Meal Packaging @ Waitrose: Waitrose have unveiled reportedly the first fully compostable ready meal fibre-based trays. The packaging can be recycled with waste paper, and can break down completely within 28 weeks in home compost. It's estimated that 158 tonnes of non-recyclable black plastic could be taken off the shelves.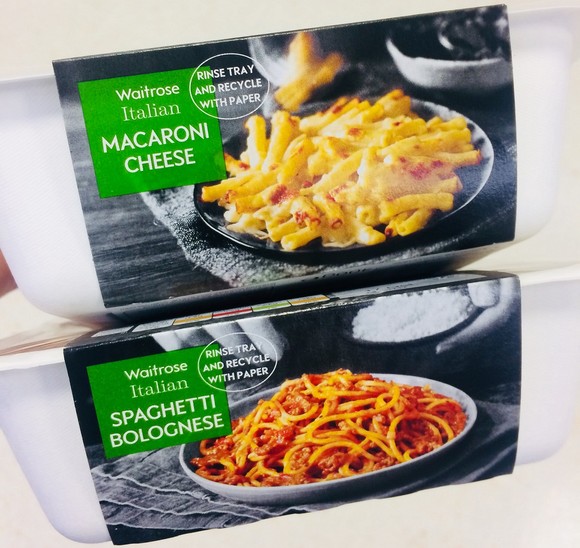 Switching to Fish: Recent research in Denmark has revealed that the average Dane's health would benefit substantially if they substituted red and processed meat for fish. This is in order for Danes to reach the recommended weekly intake of 350g of fish as part of a modern healthy diet. This isn't a just problem in Denmark either. On average, UK adults only eat 54g of fish weekly instead of the recommended 280g – fish finger sandwiches for everyone!
Launches
Dysphagia Biscuits: 1 in 25 adults suffer from the swallowing disorder dysphagia, which makes it hard for sufferers to get nutrition apart from in pureed food. Nutraphagia has launched an innovative new answer to this problem – EAT Bars. The high calorie bars are made from meringue coated in Greek yoghurt, which brings a nice taste change from the normal puree meals. The bars literally melt in the mouth to ease swallowing problems and lack of nutrition. The bars' taste also help create a snacking occasion that sufferers can share with their families and friends.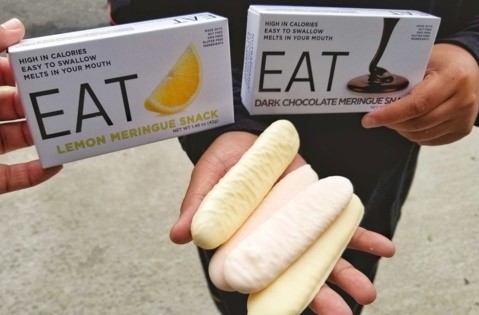 Conveninece at Quorn: Quorn is moving into the ambient aisle, offering a range of meat free, grain based snack pots. The snack and meal pots boast a shelf life of 12 months and freeze dried Quorn ingredients. The vegetarian on the go market still shows no sign of slowing down! Flavours available include Thai, Mexican and Mediterranean snack pots – lunchtim has never been so healthy!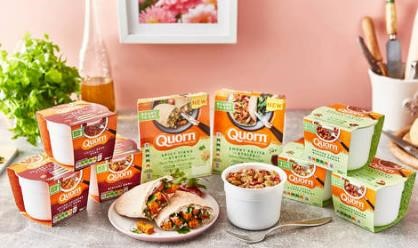 Vegan @ Burger King: In Market Insight's recent report has found that the plant-based Impossible Whopper raised the chain's foot traffic by 16.75% during the initial launch in St Louis. In comparison, outlets that did not offer the plant-based burger saw reduced foot traffic of 1.75% compared to previous months average. The Impossible Whopper will now be launched across the chain's outlets in the USA.
Larger Stories
UK Dairy Market Update: A report by Kantar Worldpanel has shown that the UK dairy market experienced a decline of £15m om sales over Easter, with this reduction in sales coming mainly from milk. This may be due to the popularity of milk alternatives and on the go eating ousting conventional breakfasts. However, the dairy market has experienced growth elsewhere in 2019. The sector is seeing small increases in sales of cheese and cream, spurred by scratch cooking and 'treat purchases'. Compared to 2018, there are 2.3% more cheese sales and 5.4% more cream sales in 2019. Clearly the cream is still rising to the top!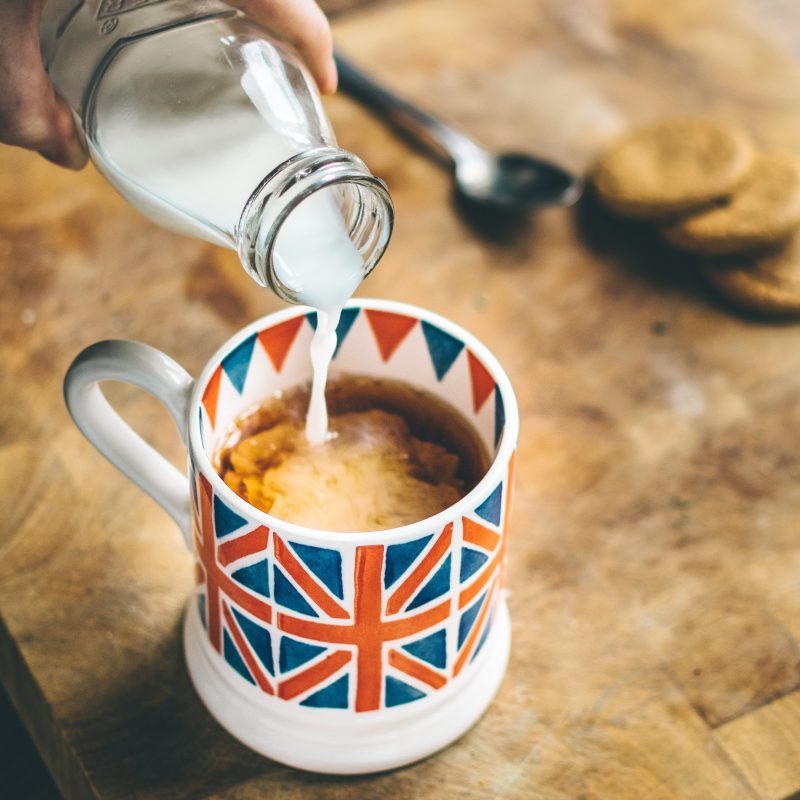 Consumers still demanding sustainability: Across mainland Europe, consumers are still demanding sustainability on everyday items, according to The International Trade Commission.  The food sector showed the highest growth of sustainable product sales in the past five years (18.3%), helped by awareness of packaging and supply chains. 97% of the 1800 companies surveyed also expect sales of sustainable products to increase in the next five years. Going even greener has never been so popular!
Insect Cook Book Launched: Thought the cricket craze was over? Think again! SPACE10, Ikea's external future living lab, has just launched their first cookbook "Future Food Today". Insects and plant-based proteins are high on the ingredient list. The recipes have been developed to be "future proof" against future challenges consumers may face. Some example recipes include Dogless Hotdog, Bug Burger, and Holy Mole Fish Tacos. Full of photographs to illustrate techniques for every budding home cook, will you be brave enough to take the plunge?